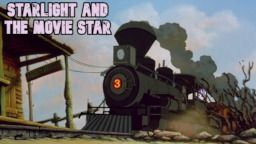 Starlight remembered going to sleep in Canterlot Castle, excited for the event that would occur the following day.
To her surprise, she finds herself waking up within the cab of a steam locomotive. A rather... famous steam locomotive. Possibly the most famous steam locomotive ever built.
The problem is that she's far away from Canterlot and she only has a few hours to get back in time for the event. How the hay is she going to get back to Canterlot in time for-!
...
Oh wait, she's on a train. Duh.
Chapters (1)