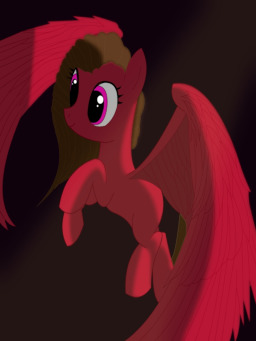 In the year 1253 Rane Shackleton was born however, her parents couldn't pay the child fee for the circus. So, a pony sold her to a royal family as a slave at the Black Market. A strange stallion appeared in her school one day and now he is in the house hold that she's in as a maid. A long life awaits Rane as she works towards a relationship with the prince.
A retrospective fiction.
Takes place in G2. Since there isn't a tag for (G2) I placed MLP FIM instead.
My oc's with hasbro G2 toys.
Beginner Proofreader No Name 13
Music theme artist by Flora Blossom
Artist Cover Drawn by Flora Blossom
This is the new series.
Second half of the story from 5 through 9.3 is all about Rane Shackleton friends in their relationships.
Chapter 10 will be the Final chapter with 3 parts and it's about meeting at the gala.
Chapters (40)