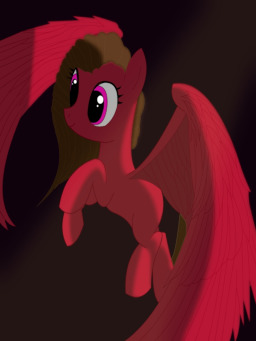 In the year 1253 Rane Shackleton was born however, her parents couldn't pay the child fee for the circus. So, they sold her to a royal family as a slave. A strange stallion appeared in her school one day and now he is in the house hold that she's in as a maid. A long life awaits Rane as she works towards a relationship with the prince.
Beginner Proofreader No Name 13
Artist Cover Drawn by Flora Blossom
This is the new series.
Chapters (16)