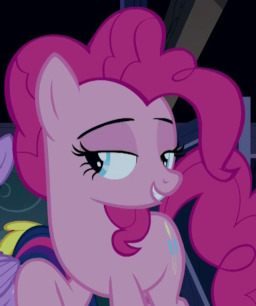 This story is a sequel to All's Fair in Love and Prank Wars
---
There is never a dull day dating Pinkie Pie. Ever since that prank war started your relationship with a bang, you two were quite a couple in Ponyville. You two always found a way to make each other smile no matter what.
Then, one day, Pinkie challenges you to another prank war, just like old times, she claims. Loser has to answer three questions truthfully in front of all of Ponyville. Not wanting to lose again, you accept her challenge, already planning on what to ask her...
It's been over five years since my first story, All's Fair in Love and Prank Wars was published. I believe I started writing it a little bit after Season 1 ended. Since then, I've made a few more second person stories before eventually moving onto fetish territory. Now that Season 6 is over, I wanted to take a little break from feet and tickling kinks and make a direct sequel to what started it all, and to compare how much I've improved over the years. I'd recommend reading or re-reading that story not only to just catch up on the story, but to make better comparisons to my writing. The prequel isn't needed to enjoy the story, but some things would make more sense in doing so.
Chapters (5)