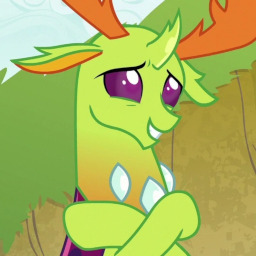 A collab with BezierBallad
During a tour of the Changeling Kingdom, Ember somehow ends up in Thorax's bedroom. There, she makes two discoveries.
1. Thorax is very ticklish.
2. Thorax really likes being tickled.
Ember wants to be a good friend, but dragons don't really do tickling. So it's up to Thorax to teach Ember all the wonderful things about tickling.
Chapters (1)