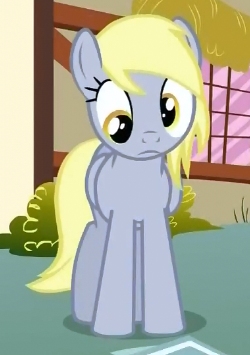 Young, alone, and pregnant with the foal of a married stallion, Ditzy Doo is certain that she is going to be the worst mother Equestria has ever seen. Ditzy's new friends in Ponyville will do their best to help, but only one pony can help Ditzy to overcome her own fears.
A non-canon Lunaverse story, based on the events of Family Matters. Knowledge of the Lunaverse is not required, although this story may contain minor spoilers for Family Matters.
Part of the Lunaverse monthly writing event for May 2013: First Meetings.
Chapters (1)