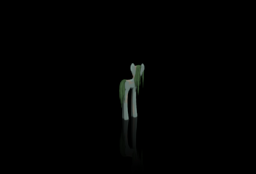 I dream of her again. Her legs are too long.
She doesn't look at me. Filthy water runs from her mane and tail into nothingness. Her back faces me and she stands far away but not far enough to hide the choking stench of rot. Then she speaks to me.
"You are lost, little one," she says in inharmonic voices empty of life or love. "Please let me help you."
I do not want her help but I don't speak. I feel her breath on the back of my neck. I am filled with dread. She still doesn't face me. Why doesn't she face me?
When I wake, my bones ache and the smell of her salty decay is stagnant in the cold night air.
---
Updates weekdays.
Preread by Timelugia.
Chapters (75)