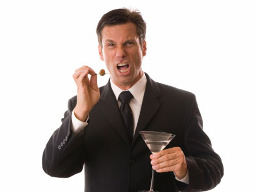 Warning, lot's of swearing, slight gore and mild sex jokes.
---
So, have you ever heard the story of a human somehow ending up in a show for five year old girls and becomes a villain because he got dressed up as a villain and got powers from the villain he was dressed as?
You have? Well shut up because this one's different.
In this story, the human never cosplayed so he doesn't have powers or traits and abilities from the guy he cosplayed as, he never got to Equestria by some trinket he got from a creepy old man, and he's not trained for fighting... well besides firearms.
All he is, is a man who is a complete jerk and doesn't care about other people but himself... and that man is me.
My name is Johnathan Richards, and I am Equestria's only human, and it's biggest jerk.
Chapters (1)