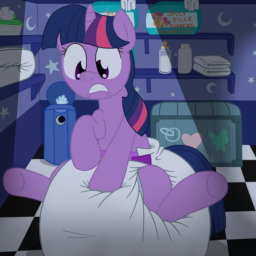 Within the multiverse, a universe with a sad story exists, and is home to ageless fillies who never grow up. All protected by a Guardian pony, and soon to be ruled by a future mother with a pure heart. However, history is bound to turn the gears of fate for the better when the day came.
When Twilight is bought to the Fillyverse, and is revealed to be the destined mother, Twilight is thrilled she is destined to be the mother. However, she learns the cost. she seems to be trapped. Now with a title that seems cute, and a mother, a journey of love, and motherly hood begins. And a spiritual journey for Twilight as a whole
Takes place AFTER season 4. Based on something me and my friend did.
Chapters (1)