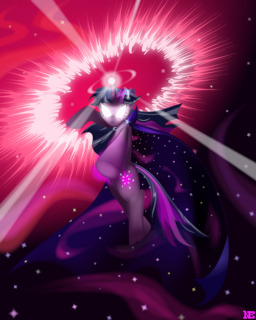 Twilight Sparkle accidentally awakens someone with a powerful spell. The entity calls to Rarity, bringing her and the others into a rising current that strives to complete something begun long ago.
This story deals with the history of the Elements of Harmony, and the connection between the current Elements and those in the past who created them.
Prereading by EQ Daily Pre-reader 23ish.
Chapters (3)