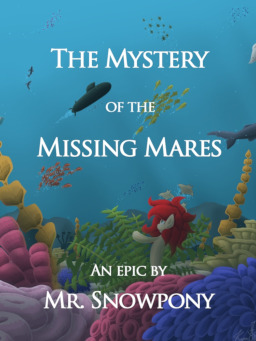 Source
When an entire city disappears into the sea, it is up to the Elements of Harmony to find out why and how to bring it back. Applejack, however, decides to stay behind giving off excuses left and right to the other girls' chagrin.
When her friends end up missing too, it is up to Applejack, and a little baby dragon, to save them from the depths of the treacherous sea and to uncover the truth behind a tale most ponies today believe to be a myth.
SHOO-BE-DOO! SHOO-SHOO-BE-DOO!
Chapters (3)