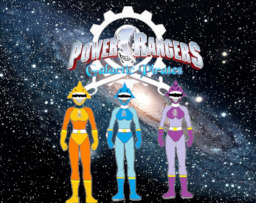 Source
This story is a sequel to Power Rangers SUPER Starfleet (Starfleet Humans)
---
After The defeat of the dreaded Vulcan and his monster army, The prisoners have been sent  back to the Dimensional Universe, only for a freak wormhole to send the infamous Dazzlings back to the Starfleet Humans Universe, in the Cetus Dwarf Galaxy. there they soon become the target of The dreaded Khu'sun Horde and the vile Pirate-Admiral Tethys!
Joined by a Alien island princess, a lost suffer dude and a alien scientist, the three former villains now have a chance to redeem themselves for all their actions and save the Local Group of Galaxies from the iron fist of the Khu'sun. To do this they have to use the mysical powers they have found on a old space ship and become The newest teem of Power Rangers!
POWER RANGERS: GALACTIC PIRATES!
---
Power Rangers is owned by Saban
My Little Pony Friendship is Magic and Equestria Girls are owned by Hasbro.
Mykan's My Brave Pony: Starfleet and Starfleet Humans are the creation of DakariKingMykan
PLEASE SUPPORT THE OFFICIAL RELEASES!
Chapters (1)