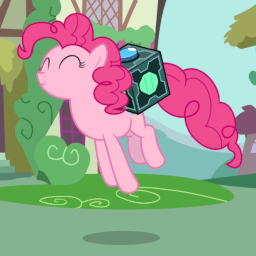 Pinkie Pie finds a mysterious box, which summons a mysterious entity when the button on top is pressed...
That's right. It's a Meeseeks Box. From Rick and Morty. I've had this sitting around in my files and decided to toss it up onto the Internet for the approval (or disdain) of the masses. Woe
Rated Teen for violence between aliens, alien blood, swearing, alcohol use, general unpleasant/insulting language (Rick Sanchez being himself basically), and references to sex.
Made it to the featured box as of 06 April 2022?? Wow! Thank you for enabling my nonsense. This was posted to AO3 as well, if anyone wants to drop a kudos there, here's a link.
---
Like my content? Buy Me a Coffee!
Chapters (1)