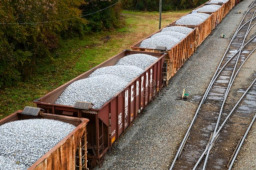 In the Ponyville Railyard, towards the back, in a old siding by themselves, sit 6 old hopper cars filled with gray gravel. The cars are rusty, the letters on them having faded long ago. The cars have not been touched in ages, and seemingly serve no purpose. Scootaloo aims to find out why the cars are there, and what purpose they serve. Now she wishes that she'd left well enough alone, because when something has been abandoned, there's always a reason behind why it was........
(This is my first foray into the world of MLP horror stories, so hopefully this goes well)
Featured as of 5/4/22?!

Holy cow. Thank you everypony!



Chapters (1)