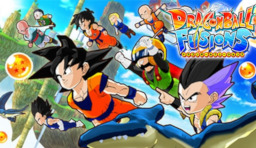 Non-Canon side-story to Dragon Ball Super: Equestrian Chronicles. Set in an alternate timeline where the casts of both series are aware of each other.
---
Wothin a pocket dimension, the lands of Equestria and Earth have fused together, bringing together the greatest warriors across time and space to participate in the greatest tournament of all time.
Twilight Sparkle and her friends find themselves scattered, with only the aid of Goku and the Z-Fighters to help them. Now, they must face friends, foes and learn the power of Fusion.
Chapters (1)