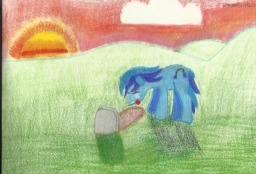 *Based off of a true story*
*Image not mine*
Heroes are all around the world. Though, some of them don't get as much recognition as others. They seem like any other pony. But on the inside, they try to be as heroic as possible.
Would you try to be a hero for the ones you loved?
This is the story about a Father and a Son.
(Do NOT read comments! Spoilers!)
Chapters (1)