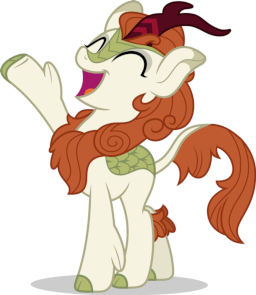 Source
"...and [we are] merely players." -William Shakespeare
You are an actor; quite a famous one known throughout Manehattan and Bridleway. A close friend of yours, who also happens to be a director, has a radical new idea for a musical...starring a Kirin.
Instead of picking a pony to play this Kirin character, he sends you on a mission to the Peaks of Peril to find a Kirin suitable to play the part.
Luckily for you, fate has just the Kirin for the job...
Chapters (5)