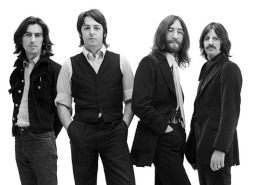 Months ago, the whole planet was under the influence of a strange radio signal that projected Extraterrestrial music to the natives.
Twilight Sparkle, genius Unicorn-turned-Alicorn Princess of Equestria, builds a machine that locks on the origin of the signal and captures more of the beautiful, alien music and shares it with her friends.
***THIS IS JUST ANOTHER ONE OF THOSE "SLICE OF LIFE" STORIES IN WHICH THE PONIES LISTEN TO MORE BEATLES MUSIC. THERE IS NO GREATER STORY HERE.***
This is a sequel to Across The Universe You decide whether or not you want it to be Canon.
Chapters (1)