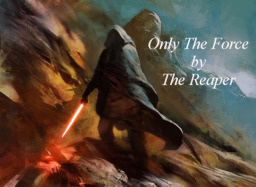 There is no emotion, only Peace.
There is no ignorance, only knowledge.
There is no passion, only serenity.
There is no chaos, only harmony.
There is no death, only the Force.
- The Jedi Code
A human Jedi Master named Lucas Darkmatter becomes stranded on a planet full of talking ponies. The ponies are eager to make friends and form bonds with this new creature, but he refuses them at every turn.
"Attachments are forbidden."
Can Twilight, Fluttershy, Pinkie Pie, Applejack, Rarity, Rainbow Dash and an eager Lyra convince the Master that attachments aren't as bad they seem?
Chapters (5)