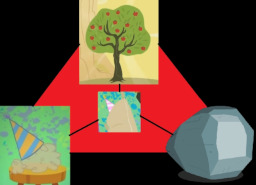 In the depths of the forest, two shadowed figures prepare to fight to the death for the love of a woman.
Just a short one shot I was challenged to write by some friends.The Challenge: write about a love triangle involving Tom, Bloomeberg and Madame LeFlour.
Categorizing this story was difficult, so if a category doesn't fit it's because I couldn't decide.
Chapters (1)