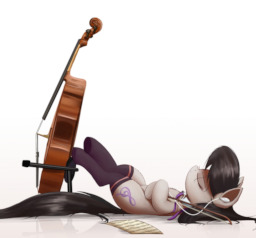 Source
Your marefriend, Octavia Melody is stressed out practicing for her performance in a week's time at Canterlot. Being the only human in Equestria, and her coltfriend no less, you try to change that, one cuddle at a time.
Fluff. Just plenty of fluff.
Rated Teen for implied sex, to be safe.
Special thanks to 13 Shades of Sunset for proofreading for me, you should check them out, they write some cute stories!
Cover art not mine, check out NCMares at DeviantArt!
Chapters (1)