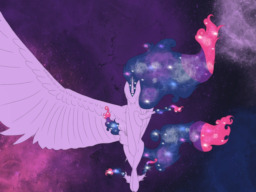 What if Twilight got a little too ambitious and slightly over excited when she gets an idea about that time travel spell Starlight used?
What if she used the elements of harmony in a foolish attempt to power a modified version of said time travel spell?
What if she wanted to find out how the alicorns came into existence?
(I'll do my best to make the grammar bearable.)
Chapters (9)