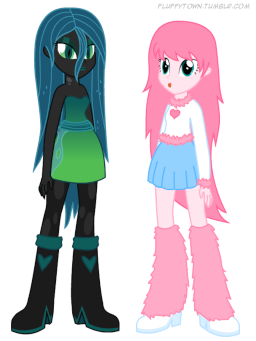 Note: this Fanfic was inspired by the Pewdiepie video :Flowers for my valetine. so that means the original fanfic for that story belongs to the original owner, this is just for fun and I just thought of this while looking at that video which belongs to the one and only Pewdiepie. Be sure to subscribe to him and have a look at the video Here! all rights be long to their owners. such as Fluffle Puff belongs to FluffyMixer and other characters that are in the fanfic belongs to Hasbro. Oh, and also subscribe to FluffyMixer as well!
During a boring day, Spike writes a fanfic about his two roommates, Fluffle Puff, and, Chrysalis. He shows it to his other roommate, Dan, to see how the story is. As they read, the two find the fanfic hilarious as they read it together.
Equestria universe, and Spike is human in this one, rather that being a dog.
Rated T, Just to be safe!
Hope you like it!
Chapters (1)