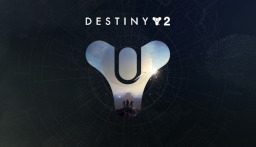 "This is the story of one of history's grandest and oddest heroes, her name is Spark and she is a Guardian wielding the light to protect the last city. Though the oddest part is that she is not of the normal races that make up the Guardians, rather she is something else entirely with wings and a horn."
~Anonymus storyteller
---
Ok so one of my favorite stories that never seemed to get off the ground was a story where Twilight is whisked away to the world of Destiny and resurrected by Ghost in the Cosmodrome to help protect humanity. Unfortunately, it has been a very long while since it was last updated. So I decided to go and use that idea and make my own Destiny crossover with our favorite adorkable egghead.
Now as I said this and the original story are based on the same idea so they will be very similar to start but the story that gave me this idea didn't get very far into it.
[embed]https://www.fimfiction.net/story/355056/the-brightest-spark[/embed]
I mention this story only to give the idea credit to the creator, though my story will be similar it will not be a copy of theirs. I am only sharing with you dear readers a great story that inspired this one.
Chapters (4)