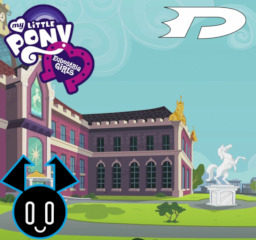 You thought canterlot high was crazy with the seven magical teens? Two new students to CHS will make things all the more crazy. But will they all get along?
---
There was no tag for My Life As A Teenage Robot, even though Danny Phantom had one. This story is set after the events of EG: Camp Everfree.
Please try and enjoy it.
Chapters (3)