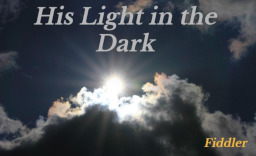 Good friendships can be hard to come by. Sunburst knows this very well, so upon receiving an invitation to spend some quality time with Starlight, he jumps on it without question. Being Flurry Heart's Crystaller has been more stressful for him than he cares to admit, and it would be nice to be able to sit down with his old friend, and unwind.
However, Stygian, seeking a book in Twilight's library, interrupts their quality time. To make matters worse, Starlight is soon called away by an emergency at the school, but assures the two that she'll be back soon.
The only question is… now what?
---
A Sunburst X Stygian ship[tease]-fic
Chapters (2)