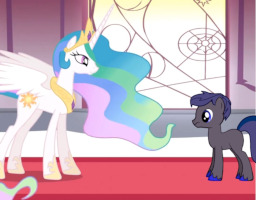 This is an ongoing blog of my adventures in Equestria Online, the new game from Hasbro and Hofvarpnir Studios. I'll be taking a look at how the game plays, and just how good the AI that runs it is. So drop in and make suggestions for what I should do. I will also attempt to find out if Friendship is Optimal, and seeing if I can level my pony to be the best at making friendships ever.
Or failing horribly.
But hey, it's a game about friendship. What could possibly go wrong?
[Set in the Optimalverse]
[Setting Guide]
[TVTropes Page]
[Last chapter edited: 8]
Chapters (32)