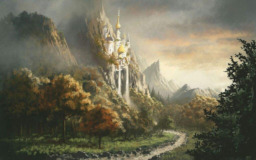 Mediaeval Equestria is in a time of upheaval, when Unicorn magocrats rule Canterlot and Archmage Starswirl has been succeeded by a sinister warlock named Yisrach L'ulaamun, who seeks to consolidate all magical and political power in the Capital.
Amidst it all, a gifted but overlooked young magician named Eventide Coruscate has been assigned his first position out of apprenticeship. Uncannily procuring a high-ranking position as Assistant Royal Astrologer, the stallion has been unwittingly thrust into the center of Canterlot's darkest plots and intrigue.
In this, his diary, those turbulent episodes of his life are recorded.
Chapters (1)