hey guys it's wacky box time but like effort is hard
so this week let's taking a break from our regularly scheduled programming and do something different
I'm just going to string some CHOICE PICKS from some wacky fics in the box right now
then I'm going to post some CHOICE PICS
and then you can figure out how good an idea it is to read any of this
I mean I'm not going to lie I'm going to cherry pick quotes
they're going to be SO out of context
so take this stuff with a grain of salt
also most of these are mature fics so go away if that's not okay
"jesus failed us" pick:
Keeping Eyes off Babs's Booty by darf
remember when darf was a thing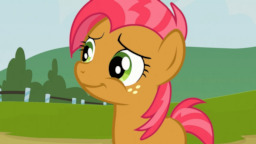 There's been dragon and pony precedent, certainly, but I have yet to see a biped and a pony go on a date together. Not that Twilight's ass doesn't look awfully inviting when she's searching her bookshelves for something hard to find.
Winking.
Look, a day of watching a young pony really takes it out of a guy, alright?
"Hey," Babs said, looking up at me with mild disinterest before returning her eyes to the ground. Manehatten glowed off her—the low, gravelly accent, along with a physique that suggested more by-the-slice pizza than lettuce salads—and, lest my eyes spare me a place in hell, a curve to her backside that looked like a jean-short ad waiting to happen. I swallowed a sudden lump in my throat and tried to remind myself that some curves, while still just curves, were much more illegal than others.
"I think we'll beat the pants off you."
"We're ready!" Babs said with a smirk, and what seemed like almost too much growl—a growl that made half-hard into a full on erection. Was any of that sex appeal actually there, or was I just delusional after months of absolutely no human contact besides my right hand?
God, shoot me for writing that.
This is how it starts, I told myself. This is how you end up in pony prison. You let a little filly with a ten-star ass jump into your bed and grind against you, and your hands are on her and before you know it you're balls deep in the hottest butt you've ever seen before the pony police show up and drag you into the eternal dungeon where pink monkies like you are stretched out elaborate torture racks and made to watch Pinkie Pie's Puppet Parties on repeat for the rest of their lives—
Fuck!
Girls don't do that, I replied. In fact, there's no way to properly understand false rape statistics because they assume that all rapes are reported, which isn't even remotely true.
"It's a good thing you do, because your butt is dangerously attractive already. If you like anal too… gosh. I might be in love."
Right. Right. This is okay. It's somehow okay that you're fucking an underage pony in the ass, but not her pussy. Oh fuck me and any system of morals, maybe Nietszche was right…
"Holy shit, Babs—" There was no time to move her, to stop myself. My balls clenched as the first shot of cum worked its way up my shaft, into Babs's underage pussy, into her fertile, illegal, prison-sentence dripping fuckable pussy—"
With a sigh, I nuzzled my nose into Babs's mane, smelling the implacable sweet aroma of her shampoo and young filly's scent. The night was at its peak now, with the moon sending a sheer beam of silver light thru the window and onto the ground, casting a reverse shadow at the foot of the bed where I'd done something that I'd never thought I'd do, and felt no worse for it.
Obs thoughts: you know when someone's like a really great artist but then they use all that amazing skill they have to draw like a really detailed dickbutt
that's actually kind of this
I mean I respect darf's skill because it's pretty obvious even when he's just writing a dude getting his bestial pedophilia on but
well
---
---
---
"hey I know this guy" pick:
Is It Real? by Majin Syeekoh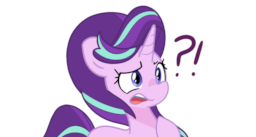 Starlight blushed and looked away. "I swear, you enslave one village…"
"I personally would have had you locked in a dungeon and thrown away the key, but I'm deferring to Twilight's judgment on this matter." She took a delicate sip as an ephemeral bolt shot through Starlight's spine. "I'm not the Princess of Friendship, after all."
"Yeah." Celestia looked at the door. "Twilight isn't the best at making tea." She shook her head. "I don't know how you mess up tea, but Twilight found a way."
Starlight raised an eyebrow and smirked. "I never expected such deception from you."

"I'm also not the Element of Honesty," Celestia said with a snort. "Never was."
"I suppose." Starlight snickered. "Anyway, you're really old, right?"
Celestia leaned in to mirror Starlight. "Let me ask you this: would it matter if I did?"
Celestia lounged back. "Would it affect your enjoyment of the holiday if you knew for a fact that you were observing it under threat of Equestrian destruction and not simply as an excuse to bond with your friends?"
"It's nice to see you finished your tea, Princess Celestia! How did you like it?"

Celestia smiled warmly at Twilight. "It was up to your usual standard."
obs thoughts: It's actually a pretty decent fic from a writing/conceptual standpoint. The main centerpoint of the piece is really how it plays Celestia, although you could kind of argue the depiction crosses a line somewhere from anciently wise/clever into being kind of outright mean. I'm not actually sure if that's intentional or not.
---
---
---
"boy the hits just keep on coming" pick:
My Mothers by Ravvij
In the reflection of the window, Anon could easily see the most immediate passengers and even their reflections in their respective windows.
"Piss off, monkey! This has nothing to do with you," the older one spat.
"We're going to have a little chat," Anon said, turning his face toward the colt in his hand, "Man to man. Or, Stallion to colt, in your case," and walked to the rear of the train.
"You hate the mare who raised you? Who cared for you more than anyone has a right to? Who walked you to school? Gave you food? Helped you when you needed it? "Anon watched as every word seemed to push the colt further and further out of his anger and into guilt, "You're going to tell me that you're going to hate the mare who loves you more than you deserve? Really?! You hate the mare who freely gave you her love?"

"I-I . . . I–," the colt began sniffling and shaking.
Because you stopped the shouting.
"–Don't know how badly your words hurt her just now! Because I do! You might as well have thrown her off this train and down the mountain to be smashed by every rock and tree she lands on! I'm sure bleeding out and having every bone in her body being broken would feel better than being told 'I hate you!' by one of the two people she loves most! So go right ahead. Hate her to your heart's content. Because right now, you're nopony's son. You're a little coward out to hurt others because you think the world's unfair."
Because you're good with kids.
But she wasn't just a girl. This mare was older than him by at least ten years, not that anyone would be able to guess by looking at her.
An idea struck him. Anon wanted to show her that not all males were like that.
"What do you think I am? Loose-lipped? You should know, I had them around your–"
He still loved her, but he couldn't go back to the chaos that was their work schedules. Truth be told, he also dearly missed Ruby as well, that little filly could talk his ear off for days if he let her. He let a single tear roll down his cheek before steeling himself and walking home.
obs thoughts: I mean I can't really recommend it personally, even discounting the whole premise behind it. It's a good try but like it just isn't really there on the writing level.
---
---
---
"Good morning. In less than an hour, aircraft from here will join others from around the world. And you will be launching the largest aerial battle in the history of mankind. Mankind; that word should have new meaning for all of us today. We can't be consumed by our petty differences anymore. We will be united in our common interests. Perhaps it's fate that today is the 4th of July and you will once again be fighting for our freedom. Not from tyranny, oppression, or persecution, but from annihilation. We're fighting for our right to live, to exist. And should we win the day, the 4th of July will no longer be known as an American holiday, but as the day when the world declared in one voice: 'We will not go quietly into the night!' 'We will not vanish without a fight!' 'We're going to live on!' 'We're going to survive!' Today we celebrate our Independence Day!" pick:
On Her Knees by Smegmapone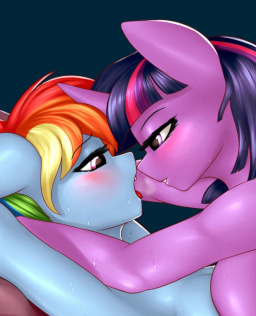 But Twilight's hands roamed lower still.
Even covered by a thin skirt's cloth, she could still taste Twilight's meaty flavor
"That," Dash said, "is my boner. Not yours."
But it wasn't that easy.
she could feel the steady river of pre running down her gums
Oxygen wasn't the only thing that filled her lungs, though.
With a grunt
With a second grunt
Dash redoubled her efforts to be the best cheap cocksleeve, ever.
The world was cock, wasn't it?
"A collar for your cock!"
"Gotta show off what's mine, right, cumdumpster?"
Twilight's stallionhood, though, held no such hesitation and would be confined by nothing.
"You repainted the ceiling!"
"I'm not sure why you turned the shower off."
obs thoughts: welp