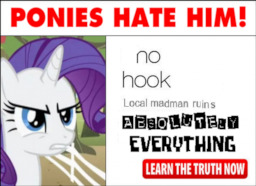 When yet another human is teleported into Equestria in the guise of an overpowered original character he made up for cheap laughs during his Youtube career, he decides to break tradition and ruin the story he's in as soon as possible.
And all it takes is three little wishes.
A satirical take on power fantasies taken to their logical conclusion.
Chapters (1)