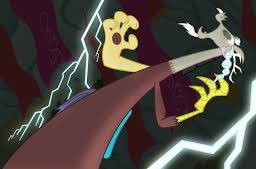 Source
This story is a sequel to A Crafter's Dream
---
Discord has finally returned. And Steve is one of the few beings capable of standing in his way.
He'll need all of his strength, cunning, wit and fighting prowess if he hopes to stand a chance. Will he succeed, or will Discord get his second Reign?
A continuation of my story, "A Crafter's Dream" so that the tale does not go untold.
Chapters (2)