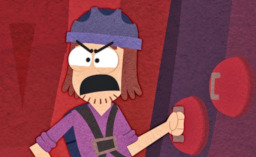 Source
This story is a sequel to Pick-axe man 2: Equestria's Pick
---
The third and final installment of the Pick-axe Man series. This one took me a whole lot longer than the rest. But, regardless, I think it turned out pretty well.
Suction cup man belongs to Piemations. Obviously.
Steve as a character belongs to Mojang, while Steve as an idea belongs to me.
Chapters (1)