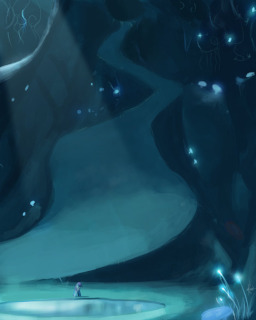 A new shop opens up in Ponyville that sells a hot new product that will give you dreams. Ash a hot shot alchemist and his draconequus assistant Pepper give them the dreams they always wanted, for a price of course.
Ash a recent graduate of the School for Gifted Unicorns follows his dreams of opening his own shop. Baring the talent of magic itself, it was only right that he be judge by high standards that came with it. How will things fare when he finally meets the unicorn he had been compared to his entire life, while constantly falling short being judged as 'Second Best'.
Pepper loves her father, Ash whom hatched her. Now that she is finally free of the rigorous duties of being his assistant. She wanted nothing more than to go to school for herself. Her goal? To learn, have fun and above all else: make some friends.
Being a creature of chaos though has its draw backs, especially when she meets a certain red stallion that catches her eye.
Chapters (1)