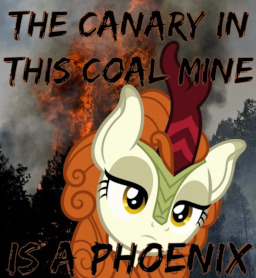 It seems the kirin village is more empty than usual, but none of them are talking about it. In fact, none of them are talking at all, save for one. Autumn Blaze has always felt the outsider for refusing to silence herself, but perhaps she can bring some life to this dreary and lonely day?
It doesn't take long for her to figure out that the problem goes much deeper than just a few kirins keeping quiet though.
Written for Kirinfest 2022 for PacifistDoodl3r.
Chapters (1)