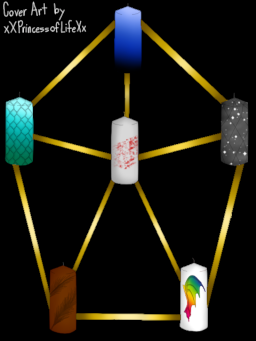 In a alternate time line to the show, the main six attempt to recapture discord with the elements of harmony. But instead of being turned to stone, he explodes, causing the main six to be wiped from reality while creating a wasteland of chaos magic.
The magic soon spreads, causing sombra to be reborn, cadence to flee with her child, and even Celestia and Luna to be corrupted with power. New kingdoms are formed, and the world no longer looks the same.
But a accident makes one such ruler plan a conquest of equestria, using the very elements of before. This story is of the six figures in this land.
Chapters (10)