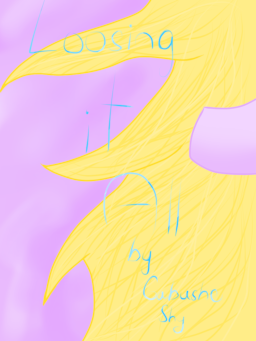 I have lost almost everything. I have lost almost everything and I can not get it back. I have lost it forever. The worst part is that I do not regret loosing it and I certanly do not want to change the past even if it means that I would get the thing that I lost back.
---
No sex, just mild hints.
---
Cover art by me, all of it, down to the writing - yes that is my handwriting.
---
Written for Jake The Army Guy's Horse Words Extravaganza contest. It is the first time that I entered a contest.
Chapters (1)