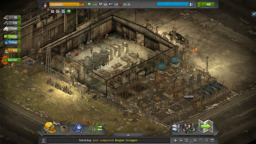 Stephen - The Leader
Meadhbh - The Medic
Chris - The Scavenger
Jordan - The Recon
Damian - The Fighter
Richard - The Engineer
This ragtag group of survivors have been getting by each day, ever since the outbreak turned Union City into the Dead Zone it is now. Now they may have found an escape, in the form of a young girl with pale blue hair. A girl who claims to be from another world...
A collab between myself and three other authors: AppleBucker22, Jtpivot, and Cloud Nova.
This is a crossover with MLP and The Last Stand - Dead Zone.
Chapters (2)