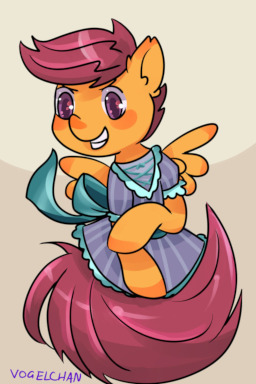 Source
A plan of ill intent has targeted Equrestria. Normal magical and physical attacks are useless against this threat. Only fillies can control this power, but changelings could eat the source.
Concentrated Love energy.
These magical fillies are picked to fight it off... Or slack off and let their loved ones be harmed.
What will Scootaloo do when they pick her as a Magical Filly.
A Magical filly,
A duty,
A danger,
Will she really do all this fru fru stuff??
Ha
---
Edited by:CogWing, ShadowblazeCR
Pre-read by: Desavlos
Entered in a contest~ Aug 29,2014
Chapters (1)