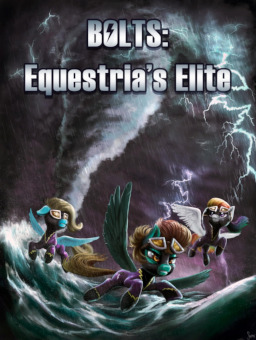 Lightning Dust was a pony of pride. She was a pony of action and was destined for great deeds. She would never let anything stop her from this destiny. Sadly, that very attitude had seemed to dash it all away.
A second chance doesn't come for everyone, but on this day, it came for Lightning Dust.
The Shadowbolts; A new flight team in the name of Luna, Princess of the Night. With their first exhibition completed in Cloudsdale, they had hoped to get a few star recruits to fill out the team. They weren't expecting to get Lightning Dust.
Chapters (2)