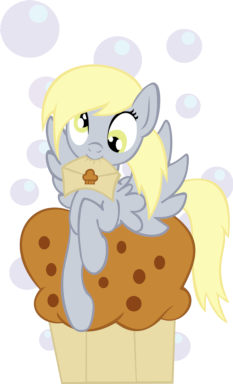 With all the recent disasters in ponyville, Celestia believes some fun can be had.
The Grand Muffin War is on as all of ponyville takes it on.
Derpy Hooves is more than happy to be apart of this. Soon everypony will learn that she is not as cautious as all thinks. She may in fact surprise the most pristine fighters in all of Equestria. Will she triumph over the competition? Will Rainbow Dash have someone who can actually beat her in a race? WHAT OF CELESTIA'S TROLL SIDE?!
All those and more, as long as Derpy can have a muffin in-between
Chapters (6)