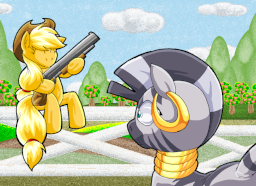 Applejack threatens Zecora with a shotgun to get her off her farm because she's under a lot of stress. Zecora doesn't take it well, and comes back at Applejack with a little threat of her own.
Takes place shortly after the events of 'Bridle Gossip.'
Contains: Size difference, threats of vore.
Chapters (1)