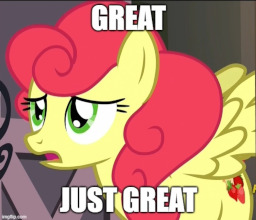 Strawberry Sunrise is facing the worst Hearth's Warming Eve ever. On the cold holiday night, she must find a unicorn to help her with a quite specific spell.
Applejack, the last pony in Equestria she wants help from, makes an unprompted suggestion: using Earth Pony Magic.
---
This was written for The Red Parade as a part of Jinglemas 2020! For more information about Jinglemas, checkout our group!
Chapters (1)