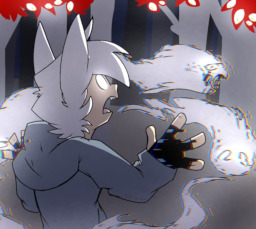 Shortly after the fall of both Equestria and the sustainment of the Polyverse, Twilight Sparkle is burdened with new responsibility as both ruler and mediator as she watches her home fall apart to war before her eyes. Now with no other choice left, she is forced to ally with an old foe who isn't too keen on the quest. But once an old friend tags along, suddenly things don't seem so bad.
Only when her memories are wiped by a mysterious parasite, and the truth is really revealed, does Twilight truly understand the seriousness of the situation.
Infrequent uses of 'light' language; It was wasn't at the level I would feel putting a tag was even necessary.
Chapters (26)