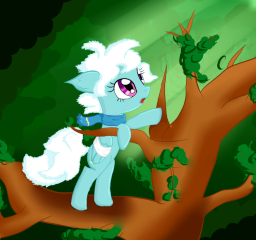 A broken heart. A mask, made of overgrown pride to hide fear. A wrong decision.
All of these lead Fleetfoot into a situation she never expected or wanted to be in. Will she have enough courage to face the dangers ahead on her way? And will she be able to embrace her fears of the past days?
Note: Sad tag is only for some parts of the first five chapters. From there on it's a pure adventure story.
Chapters (8)