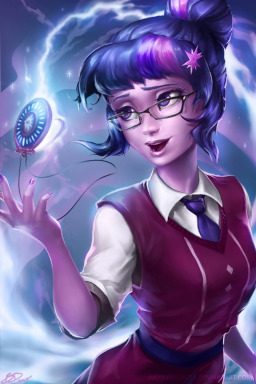 Source
This story is a sequel to The Hobo: The 'Kind' Animal-Lover
---
Twilight prepared a VERY important experiment experiment, something that will change the world, but when the test subject went from a hamster to a human, the only thing she can say is...excuse me miss?
A tale of obsessiveness and science.
Note: After this, two more to go; Pinkie and Sunset herself. These stories may come out slower then the previous four, because...it's summer.
Chapters (1)