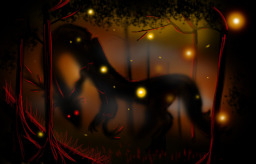 At night, while the others sleep, some walk a tightrope as practice. But when darkness threatens to consume their souls, it is the reflection off broken glass that will guide them into the light. It is the goodness in the atrocious that will lead their way.
To this day, I remember their faces.
---
Written for and dedicated to Michael Monrones.
Chapters (1)