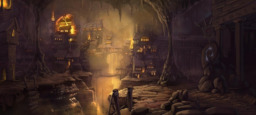 This story is a sequel to Nightmare Night
---
Beneath the Badlands in the southern reaches of Equestria, Umberfoal is sheltered from the world above, but plagued by threats from deeper in the darkness.
Sparkler, Stonecutter, Cloudy Skies and Blackbeak have been invited to the first Festival of Lights in a thousand years, but instead they find themselves delving into the deepest lakes and the darkest caves to face those dangers.
Will they be able to help the ponies of Umberfoal hold their ancient and magical ritual?
~ ~ ~
The fifth in the Tails of Equestria Series.
The Problem With Pets
2 + 2 x BDSM (Love/4) = Fun
The Curse of the Statuettes
Nightmare Night
The Festival of Lights
Thanks as always go to Zervon Tora for his ceaseless help with writing and editing.
Based on the Tails of Equestria RPG books, any reference to them is used with permission.
Chapters (8)