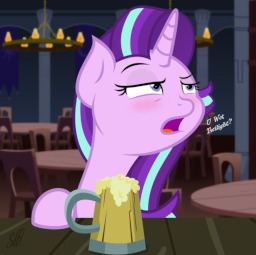 Source
Ben is a recent citizen of Ponyville, and has warmed up to his neighbors quite easily. However, another less recent resident is in a bit of a mood and needs the only solution that he knows of.
Note: Rated T for language and drunken antics.
Image by SLB94 on DA.
Chapters (3)