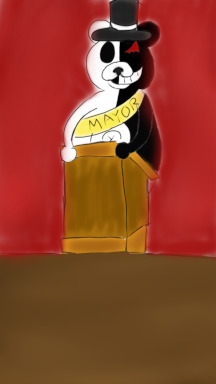 Canterlot Academy is the most prestigious school in the world. Only certain incredibly talented individuals, affectionately referred to as Super Duper High Schoolers, can hope to enter its doors. One young woman, Derpy Hooves, once thought that this kind of place was light years out of her league, but when she received her acceptance letter, she knew at once that everything was going to change for her.
What she didn't expect was for them to change for the worst.
The moment she enters the school she finds herself losing consciousness. when she wakes up, she and nineteen other Super Duper High Schoolers find themselves in a strange place, brought there by an enigmatic creature named Monokuma. When they ask to be returned home, Monokuma gladly complies, on the one condition that whoever wants to escape must first commit the perfect murder.
Note: This will not in anyway tie to the original games. Cover by leapingequine
Chapters (33)