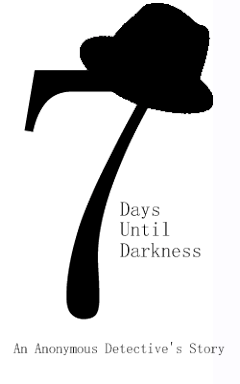 Equestria. It may seem nice and quiet on the outside, but so does a barrel loaded with TNT at first glace. Among the masses who live sheltered lives and go along their paths without worrying about what dark and sinister things lie in the shadows of everyday activites, there are always those that seek the truth. They call these men many things; reporters, detectives, inspectors, private eyes.
One such man sets up office in downtown Manehatten. He's a businessman, and until now, he's been making a living finding lost children and misplaced purses. But one rainy Sunday night, a pony steps into his office with a case that will send him on a spiraling descent into mystery, danger, and darkness over the course of seven days. The kind of case that all of Equestria balances on.
The clock is ticking. Seven days remain.
Darkness comes.
(Psst! Hey! Click here for the vastly superior Google Docs version! It has better formatting, fonts, and other special features that aren't available on FiMFic or Pastebin! And it's all on one convenient doc, too! Ain't that handy?)
Chapters (1)