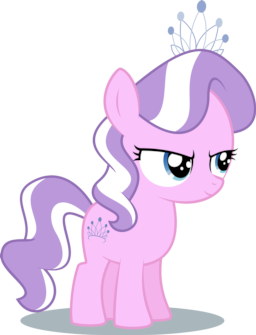 Diamond Tiara's father, Filthy Rich, has been abusing her for several years of her life. While Diamond Tiara stayed quiet about it, one of his servants finally gave in and reported it to the Equestrian Foal Protective Services.
Now Diamond Tiara has been taken from her father and is assigned to live with the only family in the area that could legally take them in: the Apple Family.
Now Diamond Tiara is being forced to confront the reality of exactly what she believes about the apples, as well as confront her past.
It's time to see where the diamond lies within the apple trees.
Chapters (3)