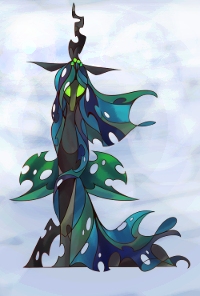 Source
One day, a pegasus messenger stumbles into the palace and collapses at the foot of Celestia's throne, too exhausted to even stand. He had flown in all the way from the Badlands in order to deliver his news in time.
The changelings are coming.
Now it is up to Princess Celestia to figure out the changeling question before it is too late. Why do they attack in the open when their strength lies with deception? Why do they consume by force when kindness and generosity would help them more? What sort of thoughts lurk in the mind of a creature that consumes emotion?
If she can understand Chrysalis, maybe she can avert the oncoming disaster.
Chapters (1)